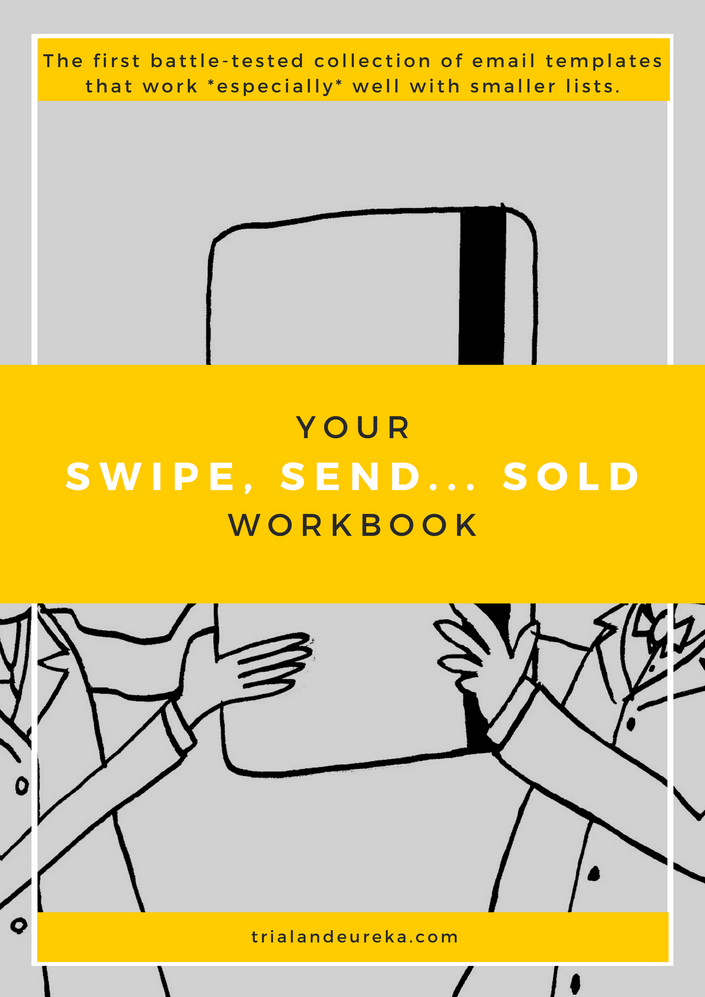 SWIPE, SEND… SOLD!
The world's first "battle-tested" collection of email templates that work *especially* well with smaller lists.
Swipe, send and put money in your piggy bank the very same day using the 15-min Email Engine that powers all these templates.
(Assuming, of course, that you're selling something people want and you have an email list to sell to - however tiny it might be.)
---
Here is how "SWIPE, SEND… SOLD" works:
1) Each month you get ONE new "battle-tested" template.
That template is based on an actual email I sent my list, which made money the same day it was sent. Occasionally, it's based on an email I've seen a colleague write that is worth studying.
Plus, as long as you remain a member, you also get access to all the templates that were sent out before you joined the membership. All 30+ of them.
2) You see the "behind-the-scenes" metrics of how that original email performed. How many people received it, how many of them clicked through to the sales page, how much revenue it brought...
3) You work through a "prep worksheet" that (duh) preps you for the writing by giving you exercises to develop each "ingredient" used in the template.
4) (For the more advanced templates) You watch an "over-the-shoulder" tutorial, where I take that template and whip out an email from it in 15 minutes. So you not only learn what to do, you also see exactly how I'd do it.
5) You sit down and do the same thing. You take the template and whisk it into an email. (You probably won't be able to do it in 15 minutes like I do, at first. I recommend setting aside an hour.)
---
When the vaults open on 06.09.2017, the first template to be released shall be:
"Ganesha, The Storyteller" Template: To remove objections and make more sales by tacking a story to whatever you're selling
It's based on an actual email I sent my list in 2017.
Took me 23 minutes to write. Was sent to a tiny list of 1,200 people. Brought in $793 in sales.
Which translates to an "hourly rate" of $2068/hr. Not bad for a measly email, eh?
(And it wasn't even part of a "launch sequence" - just a standalone email.)
It works because nothing will persuade people to make a decision - including a purchase decision - better than creating a vision.
---
TESTIMONIALS
17 unedited reasons why they joined Swipe Send Sold (and stayed)

---
Why They Joined:
Alexandra joined because she thinks I'm "brilliant." Well, I agree - but my mom and girlfriend probably wouldn't. But then again they have a vested interest in keeping me humble…
Hilde joined because all of the other programmes she bought from me (and she bought EVERYTHING) worked, and she was "100% certain this one will be the same":
Then Hilde got results, stayed on, and eventually became a True Believer who spread the word about SSS to all her friends.
Read on to see the fruits of her Eureka evangelism ;)
When Marta confided in her friend Hilde that she was on the fence about buying SSS, Hilde told her that she has it and it's brilliant. So Marta bought:
If your customers go out of their way to spread the word, that says something about the quality of the product - no?
Robert joined to become a marketer that his list can't wait to get emails from:
Elena joined because none of the expensive programs she bought from the "marketing gurus" worked, and she wanted something she could actually implement this time:
Adrian wanted templates to make his life easier:
Well, did he actually use them?
Read on to find out what he did (naughty Adrian) and why he decided to stay month after month after month for almost a year now.
Jonathan joined because he had bought and benefitted from all my other products. He wanted to try SSS next to build a "library of options" for when he's struggling to think of something to write his list:
Clarissa joined to "have my brain on her computer screen" when she emails her subscribers:
Chris joined because he wanted to "get inside your head as much as possible about how you write emails, because I like your emails and I want others to like mine":
So he was hoping "to get out a process that'll help crank out consistently useful and fun emails". He cracked out 2 emails in his first 4 hours inside SSS. The system works as advertised.
And when I say "unedited reasons" I mean it. Here is what Nick did NOT like about SSS:
Nick was one of the founding members who went through the beta version last year.
SSS is a living product. I welcome feedback, I ask for feedback, and I update the material regularly to better serve your needs.
All the issues Nick raised were fixed the following month.
Did Nick approve of the changes?
It looks like he did:
Yeah, I mean it when I say I listen to you and upgrade the product accordingly. I see you as partners in this business, not buyers to be milked:
So that was why they joined. This is why they STAYED:
Because they got results from the templates. Again, and again, and again.
People don't stay in SSS because they like paying me money. (I wish they did, but alas I'm not THAT charming.)
They stay because these are templates they can implement, and implement fast… unlike expensive guru courses.
Leslie implemented the "Ganesha" template to remove objections and make more sales:
Adrian implemented the "Nike" template to claim victory over the competition - and against the "zombies" on his dead list:
But Chris has got to be the fastest student I've had to date.
He's sending me emails to look at faster than I can read them!
He joined on 13/06/2018 at 6pm.
4 hours later… this is the 2nd template he's implemented:
SSS is not a course that you just consume & then don't know what to do with.
My signature "15 Minute Email Engine" powers all these templates. They are *designed* to be implemented quickly.
That's why you can swipe, send, and potentially put money in your piggy bank the same day.
Chris noticed that the techniques I teach can also be used for blog content and podcast episodes:
He is absolutely right. These emails can easily be repurposed into blog or video content. And in fact… there is a template to help you do that too 😉
Will you take the leap just like they did?
Your Instructor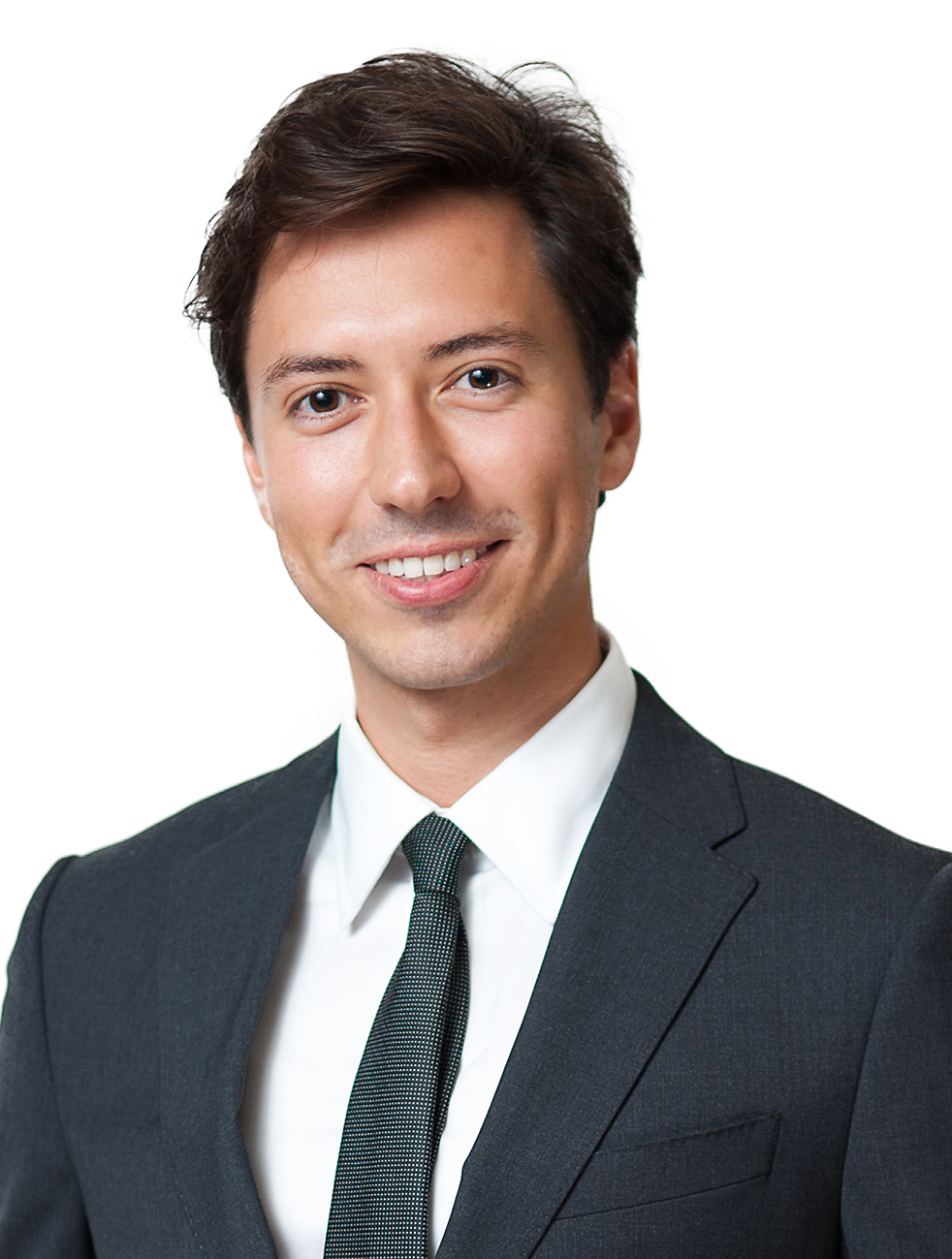 Alp is the founder of Trial & Eureka, where he helps online businesses in the growth stage line up buyers for their product.

As a lawyer-turned-marketing strategist*, he tried to start a blog but accidentally built a marketing agency. (*That sounds like "Sauron turned Sith", but it's all innocuous really.) Obviously, after leaving the Dark Side he had to put those professional stalker skills to good use, so he now advises entrepreneurs on how to find their target customers online.

With an unquenchable curiosity and a passion for the weirdest hobbies ever, he spends his weekends in workshops all around the world. (Some men buy watches. Cool men buy motorcycles. He buys courses. Everyone needs a vice.)

This course is closed for enrollment.