STRUGGLING TO GROW YOUR EMAIL LIST?
Raise your hand if this sounds familiar:
"I know a lot about my subject. But I don't know what to offer as my opt-in."
Like Cinderella's ugly stepsisters, this problem also has a few siblings...
Ugly Sister #1:
"I can't decide which lead magnet I should use for my [product]. My niche is xyz. Should I do a webinar or create a checklist instead?"
Ugly Sister #2:
"It turned into this MAMMOTH project. Like, huge. Initially I thought it might be an opt-in, but now it's grown to way way way beyond an opt-in. A large eBook, maybe. Or 5+ hours of webinars with worksheets and how-to's."
Ugly Sister #3:
"How do I offer HUGE value in an opt-in offer without giving away the farm? What is the best amount of content to add value, but also leave them wanting more? Or do you just give it all away and trust they'll come back to buy somehow?"
Then there is of course the problem's... well...
Evil Stepmother:
"I'm great at seeing what other people 'should do'. I can easily see a pain point they would be excellent at solving, what lead magnet they should use, what niche they should be in… but I can't do the bloody same thing for myself!?"
Alas, I'm not your fairy godmother. I can't turn your pumpkin into a carriage or marry you off to Prince (or Princess) Charming.
But I CAN make your opt-in obstacles go away...
LET'S BANISH YOUR LIST-BUILDING WOES FOREVER
I have put together the world's largest repository of opt-in and product ideas.

Introducing:
THE GREAT OPT-IN IDEA BANK
A carefully curated collection of 1,500 ideas for (almost) every niche under the sun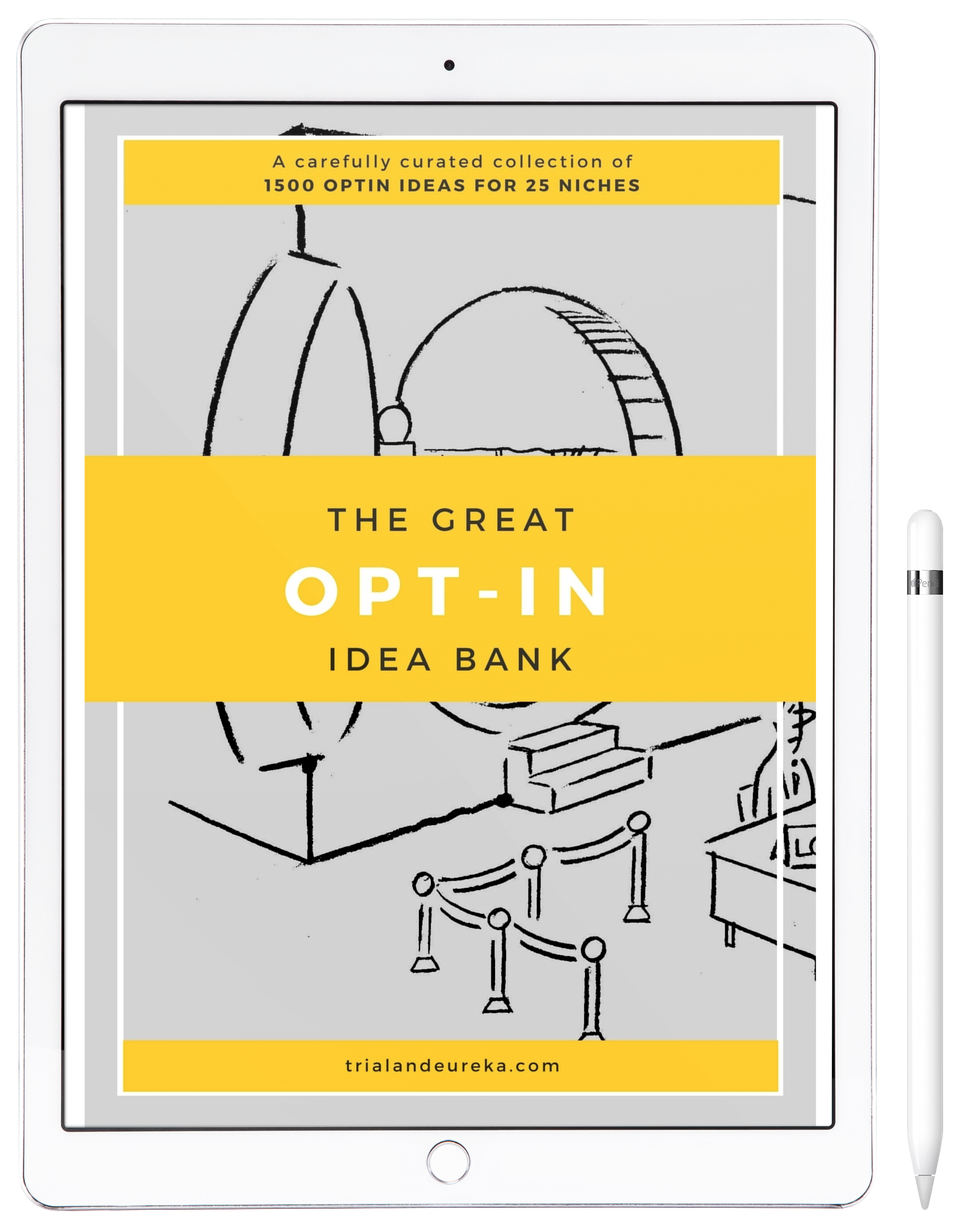 TAKE A PEEK INSIDE THE IDEA BANK:
(YOU KNOW YOU WANT TO...)
I spent over 83 hours personally curating this collection - which means... YOU don't have to waste your time researching ideas.

It is the WORLD'S LARGEST REPOSITORY of opt-in ideas, and includes:

Over 1,500 ideas for 25 niches
Each niche is broken into it's 6 highest converting opt-in formats
5 ideas for each opt-in format
My commentary on what makes each idea great (so you know which aspects to "borrow" and which to ignore)
Suggestions for paid packages each opt-in could lead to (so you can pick the right idea that will help you sell)
Idea Catcher Workbook (organised around the six most lucrative opt-in offer formats)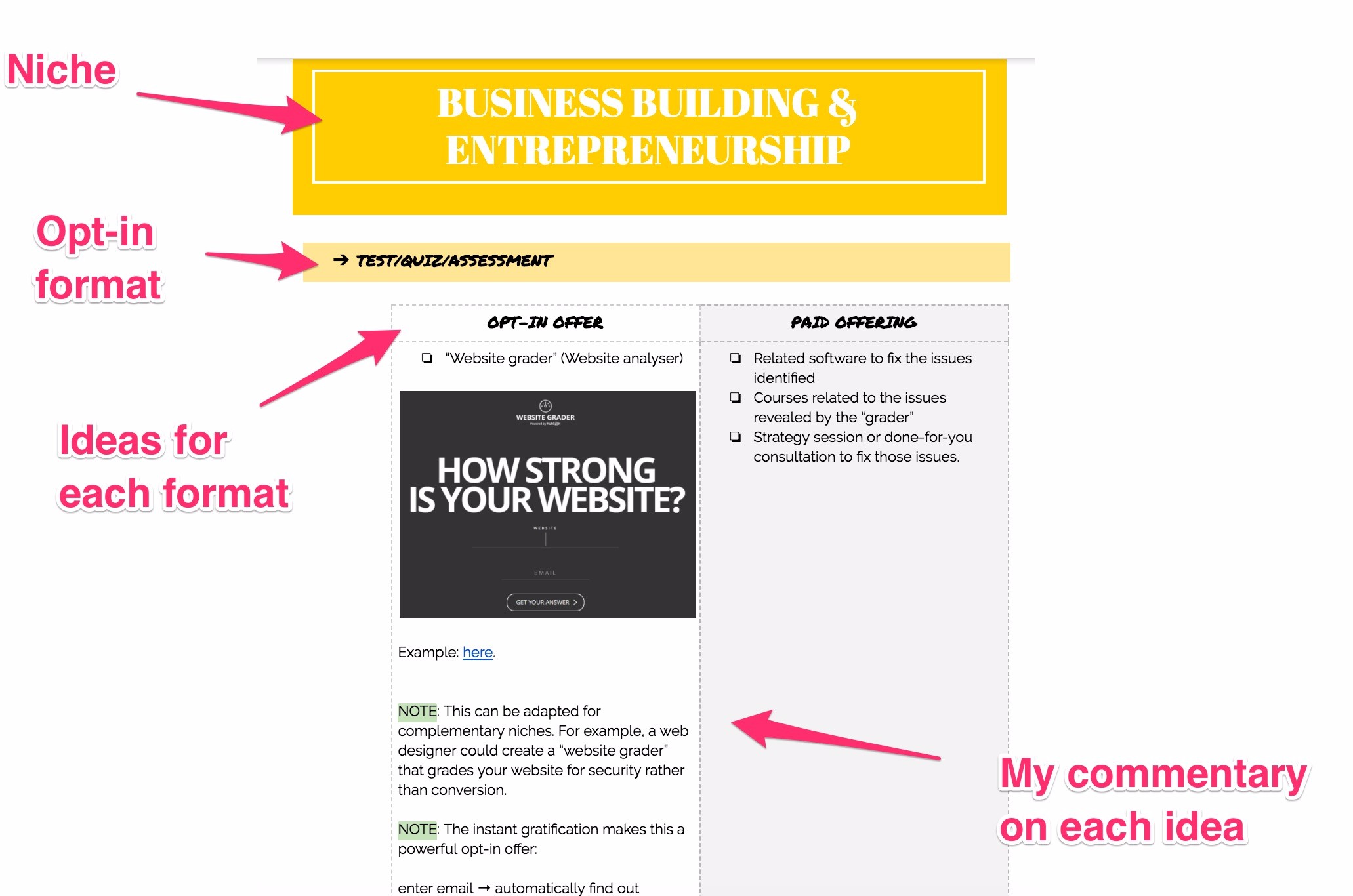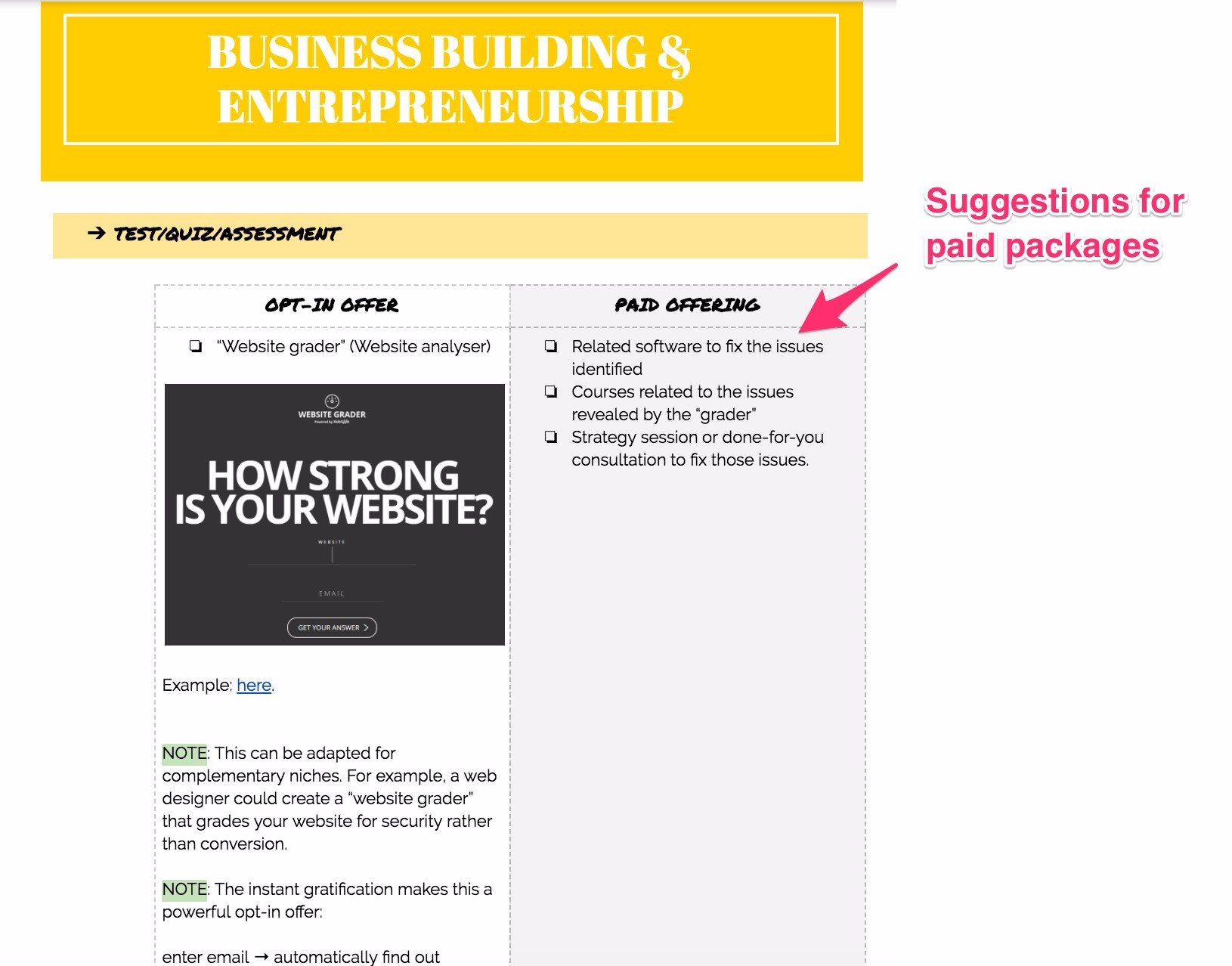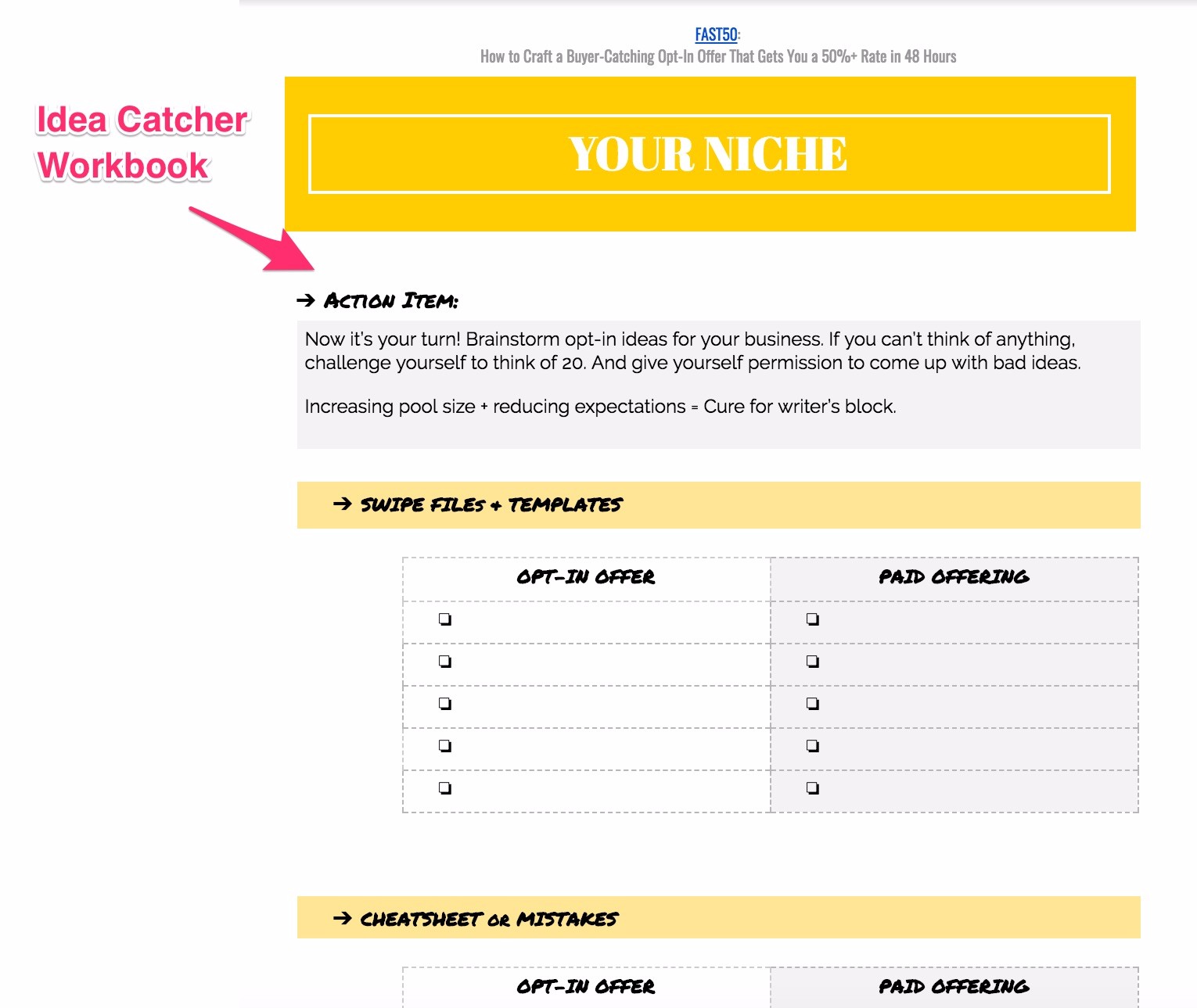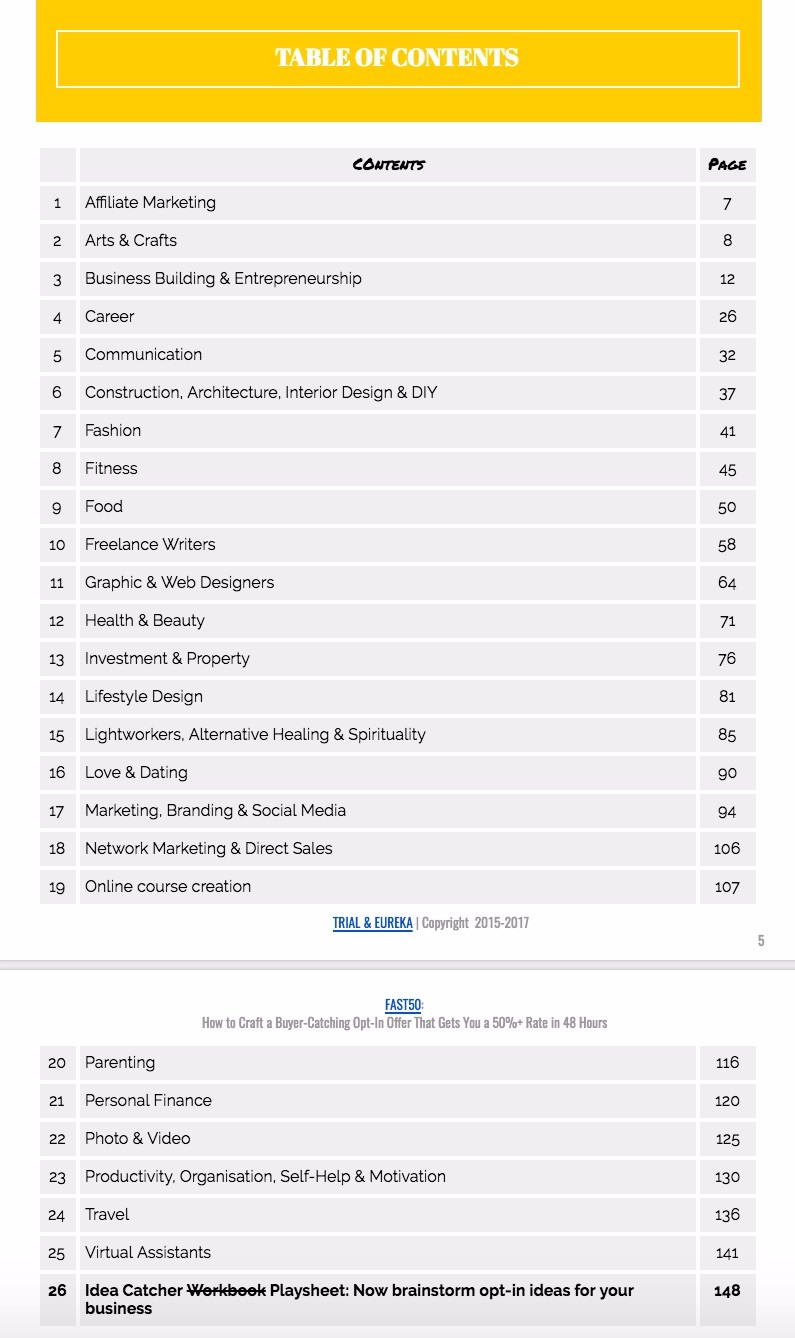 Steal my professional swipe file, browse through it for ideas & capture that inspiration in the Workbook before it escapes you.